Well, we're looking for a roommate!
+ This includes all utilities (cable/Internet, gas, and electric)
+ Month-to-month payments, no deposit required
+ The room can be furnished with a twin bed, 2 nightstands, and 1 large dresser
+ Preferably a non-smoking female with no pets
+ Welcoming, fun-loving attitudes from all of us!
+ Forced air heat and air conditioning
+ 2016 complete kitchen remodel
+ 2019 backyard patio addition
+ Extra refrigerator provided
+ Available Aug. 1st, 2019
+ Quiet neighborhood
+ Access to the park
+ 3 bedroom, 2 bath
+ Large living room
+ Ranch-style house
+ 1,555 square feet
Summer Mowin'!
Available Room
Backyard
Kitchen
Kitchen
Wine Rack!
The Bar
Living Room
Living Room
Bonus Room
Laundry Room
"Garage Collage"
Halloween 2015
Summer 2019
Snow 2017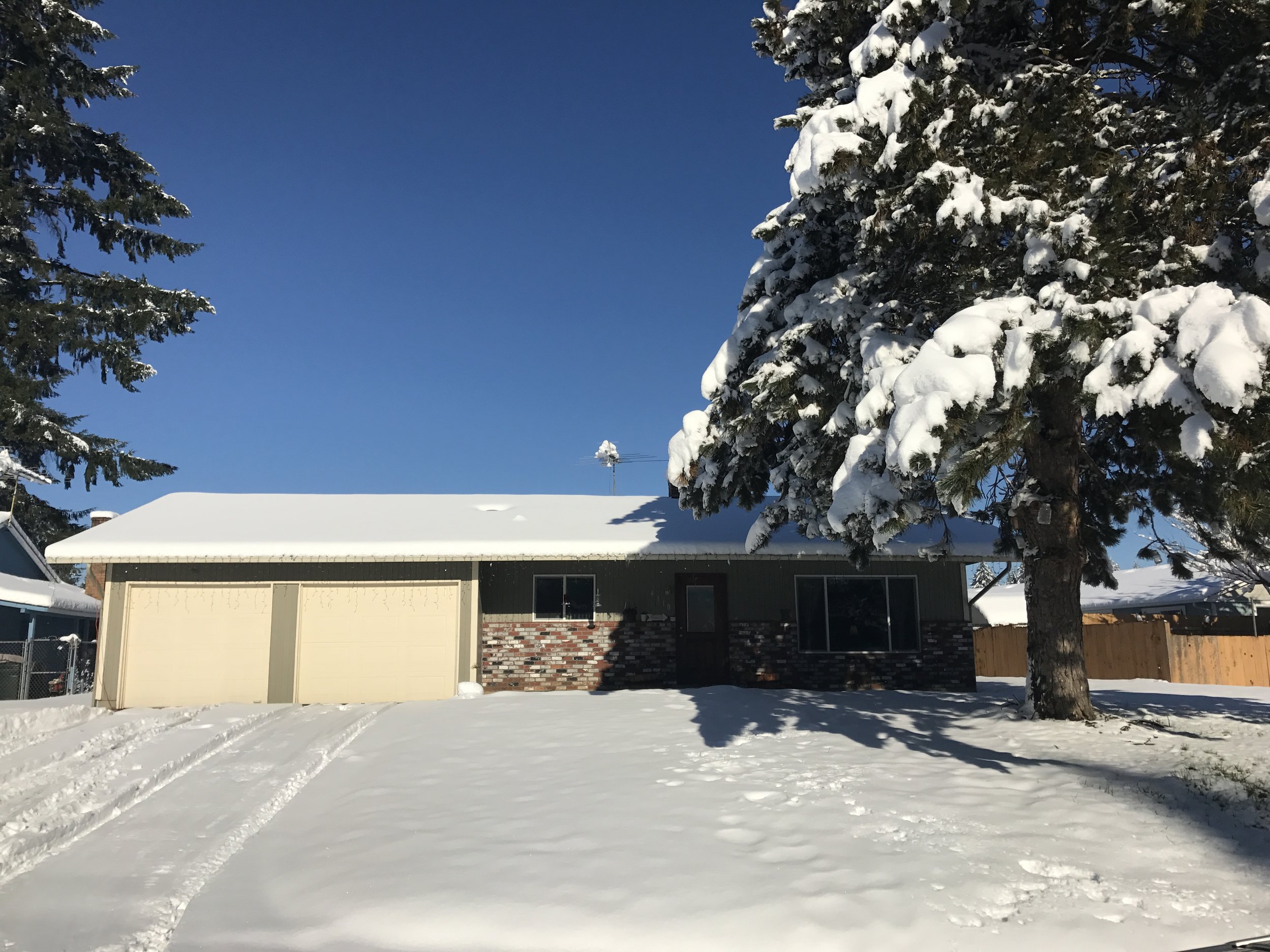 The Dog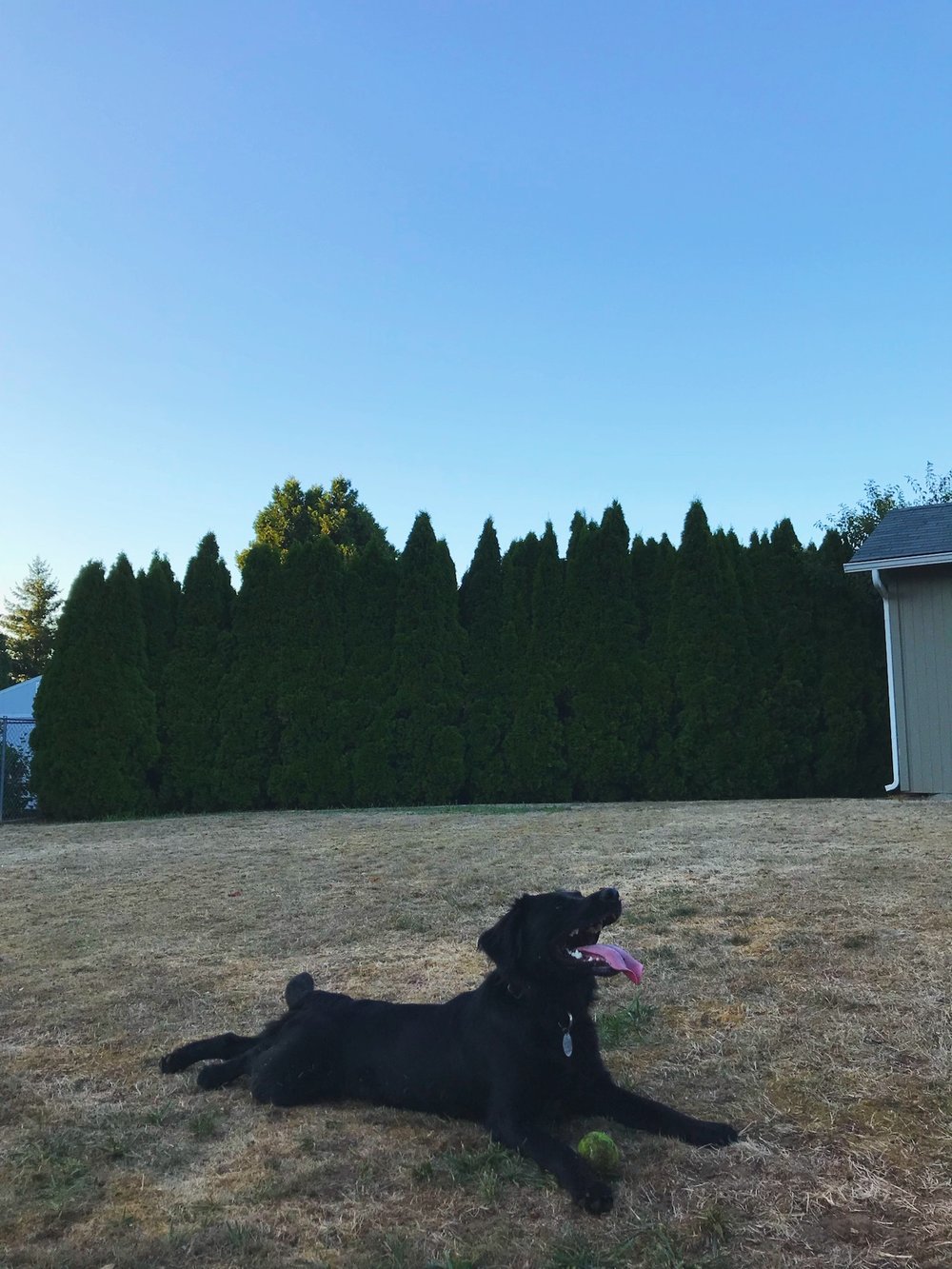 Baking Cookies
Summer 2018
Spring 2019
Neighborhood Park
Let us know if you want to move in.
I've owned the house since December 2014, and it's been a fun ride ever since. I'm a 2010 WSU alumni with a strong emoji game and a deep love for holidays. I currently work for Squarespace in downtown Portland (hence this website), absolutely love my position, and have been there since July 2014. When I'm not working, I enjoy:
+ The cumulus clouds of the PNW
+ Sexy typography
+ A tidy room
+ Deep lakes
+ Eating at Thai Orchid
+ Creating websites
+ Yelp
+ Hanging out with my family
+ Acting like I'm a blogger (lol)
+ Almost any HBO and/or Netflix series
+ Cuddling the crap out of Alvin and Boo
+ Discovering jams on Spotify
+ Being active
+ Organization
+ My boyfriend, Marshal ♥
I grew up in Vancouver, WA, and after high school went to college and lived in Southern California for a combined six years. I eventually moved back to the beautiful PNW, where I spent a year living on Whidbey Island and am now back in Vancouver. I coach high school football at Columbia River, track at King's Way, and currently substitute teach for the Evergreen School District. I like the following:
+ any and all things pop culture
+ Mother Nature
+ watching English language shows/movies without the captions on
Elyse and Marshal adopted me from one of Marshal's coworkers in August 2018. They were initially talking about getting a golden retriever puppy from a breeder, but puppies, while cute, can be annoying. Plus, I'm a black lab/retriever mix and was already both potty and crate-trained when I moved into the Canfield Crib. If you don't love me yet, let me tell you the following:

+ I started living with Elyse and Marshal when I was about a year old.
+ Chasing the ball is my favorite activity.
+ I'm typically the small spoon.
I was born and raised in Vancouver, WA, and went to school here, initially studying business. After traveling to Finland in 2011 and working at a buddy's group home, though, I realized my true calling is nursing and taking care of others. (Elyse teases me because I get along with elderly folk more than I do people our age.) So, I've been working as a dialysis technician at Davita since 2017, and before that, I was doing the same at a different dialysis company, Fresenius. Here's some stuff I enjoy:
+ Most sports, though football, fútbol, golf, and basketball are my favorites
+ Spending time with my family
+ A cold Coors
+ Playing video games
+ Classic and psychedelic rock
+ Pizza (from Napoli, mostly and unfortunately)
+ Lifting
+ Helping Elyse around the house with random "chores"
+ Football season
+ Traveling
+ My girlfriend, Elyse ♥ (she wrote this, obviously)
I moved to the PNW in December 2018 for a job with a wine and spirits distribution company. I am originally from Ames, IA (Go Cyclones!!) but have always have had family here, and loved the area with a (somewhat obsessive) passion.
Boo and I have become best friends (as long as she isn't licking me too much) and Elyse has introduced me to some reality tv that I didn't know that was missing... and we have bonded over a love of Chardonnay.
I was so lucky to find Elyse's place! I moved to Vancouver without much notice and was glad I found a place to live that worked out so well! The entire house is always super clean, everything I needed was taken care of quickly, and it was always so nice to come home to Alvin. I can't say enough wonderful things about Alvin and will miss him dearly. And Boo! Boo is so sweet and adorable. Elyse is courteous, responsive, and goes out of her way to make sure everyone in the house is comfortable. Going to miss calling the place home!
I lived with Elyse and Sarah for a little over a year. I can easily say it's the best roommate living situation I've had. These girls were very easy to get along with and were great to come home to. The house was always clean and well-kept. I felt comfortable coming to Elyse with any concerns or needs I had, and she was quick to respond to them. To top it all off, Elyse also houses the cutest cat of all time, Alvin. I will miss his cute little chipmunk cheeks and daily good morning meows. If I hadn't got married, I would have loved to stay longer. Thank you, Elyse and Sarah! I will miss you both very much!
Elyse and Sam are the version of perfect roommates you only read about! These girls, who were complete strangers to me, have become family! I was rarely home with them because we worked opposite schedules, however, I ALWAYS loved coming home to them having a glass (or bottle) of wine and doing crafts to decorate for the up coming holidays! The house is always festive, smelling good, and CLEAN! I'm sad I'm leaving for the summer, but I'll for sure be crashing a handful of the house BBQs! I'm gonna miss living with these girls, the roomie dates, and craft time, but I'm so glad I got to be the first roommate. 😜 P.s. - I'll miss Keekers, the only cat I'll ever love, too!
Elyse is such an amazing roomie! She has been so welcoming, easygoing, and comforting. I love coming home to a clean, great-smelling, and beautifully-decorated place. We've had many nights crafting, drinking wine, and watching some awfully awesome TV shows (e.g. The Bachelor, Married at First Sight, and all of the home improvement shows). Sarah came to us a little while ago and had been equally as great. She's gone most of the time, but she has definitely let me talk her ear off and catch up when we're both home! I'm so thankful to have been given the opportunity to live here for almost 2 years. It has flown by, and I wouldn't change anything! I'm sad to be leaving but thankful to have gained two great friends!! Oh, and Alvin is only the best cat in the world, I'm sure my Snapchat friends are going to miss seeing his amazingness!